One common feature of those who proclaim themselves to be aligned with the Austrian School of Economics is the opposition to most forms of government intervention in markets. It follows logically, then, that Austrians are generally opposed to minimum wage legislation. I think I'm beginning to understand why: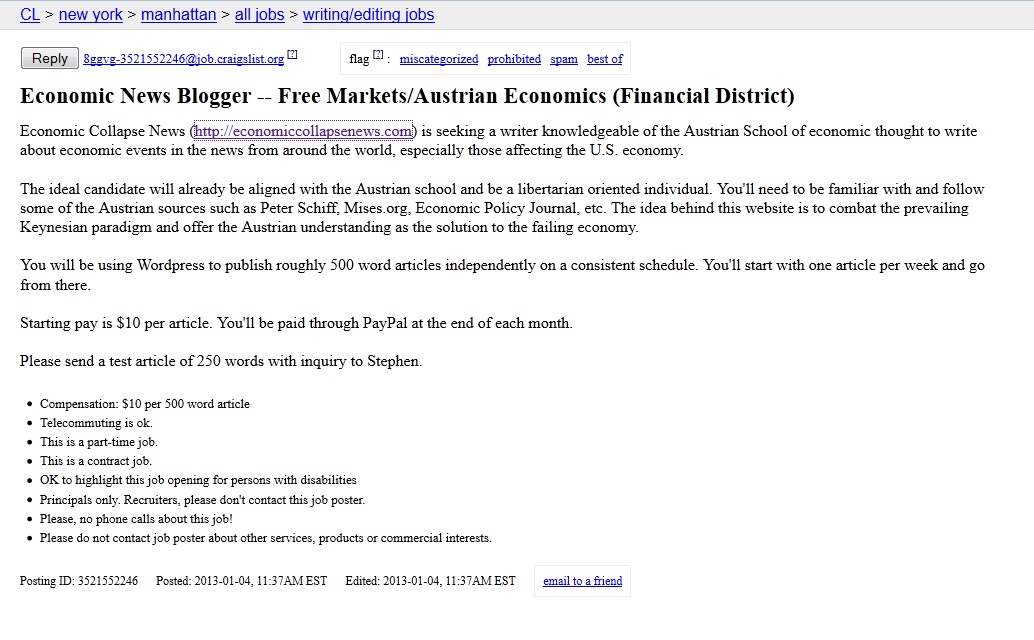 Pretty much all economists can agree that people respond to incentives, so it's worth remembering (in this case and others) that incentives can affect beliefs too.
Update: Justin Wolfers has a less charitable but more amusing analysis of the data:
Also, people, just relax and take a joke. It's fun, I promise, and maybe even productive if it gets someone to respond to the ad. If you want to see real criticism based on this ad, check out the article that the screen shot originally came from.