It's not like I can't relate, but I would have thought that this kid would have a bright future in finance rather than economics…the only question is whether she should be a trader or work for a hedge fund, since she has clearly figured out the concept of arbitrage: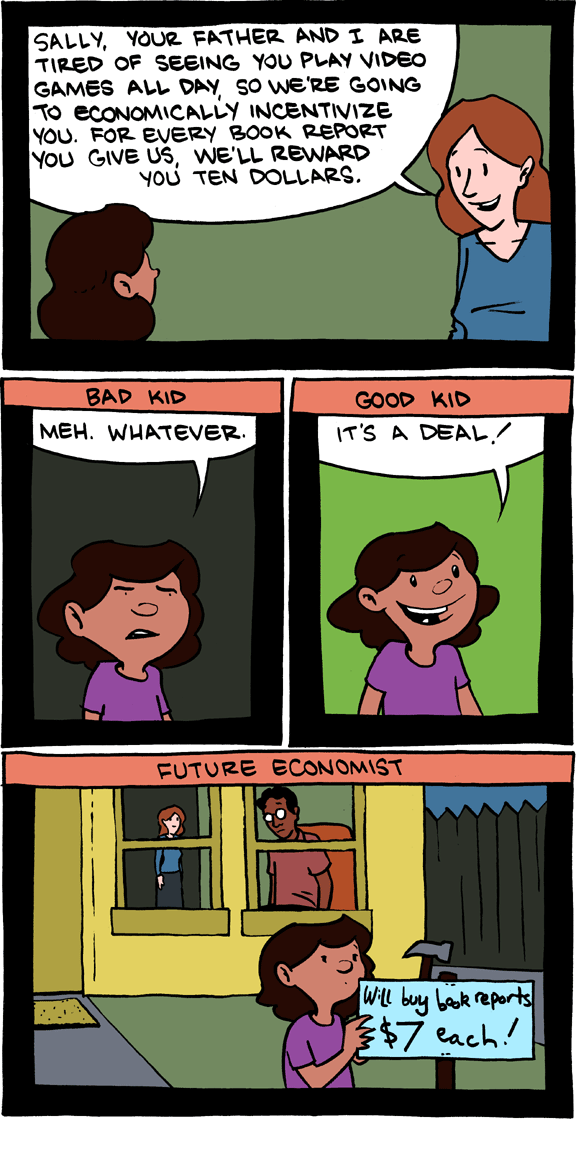 I feel like there should be a final panel where another kid outbids the girl. Now that's how a real economist thinks, right? I mean, I see no reason why this chick should have monopsony power in the book report market.
Kidding aside, the cartoon inadvertently brings up a rather interesting question- how much of the differences in outcomes that we see in people are due to differences in the way that they perceive and respond to incentives rather than differences in ability or intrinsic motivation and such? Economists generally model an individual's response to incentives as her weighing the benefit of the incentive against the "cost" of effort, but behavioral economists and sociologists have plenty of evidence that people's decision-making processes are not that simple.
I smell a research topic…who's with me?