I feel like Indexed is paying homage to the start of fall semester: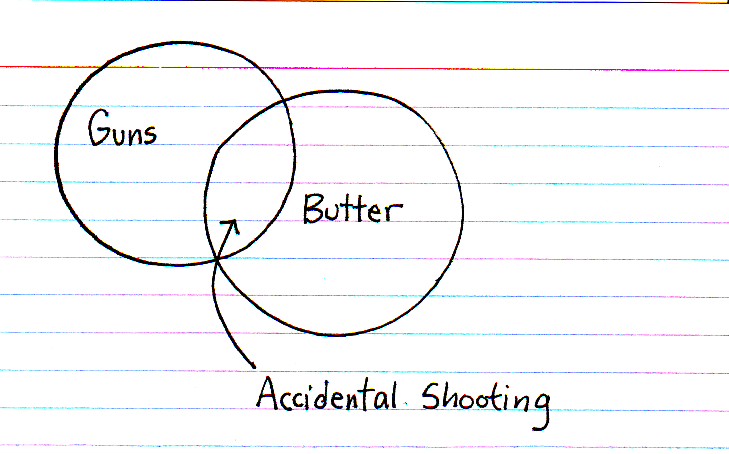 (For the record, the title is "Resources were not allocated efficiently.")
Get it? I am guessing a lot of Indexed readers don't. From the comments:
"Heh, I just started an Economics course, so I get the reference. I wouldn't have done two weeks ago, mind."
See? Economics is totally useful. The "guns and butter" refers to the goods that are usually the axes of a production possibilities frontier, or PPF for short. The PPF shows the tradeoffs that an economy has to make in terms of how to allocate resources to production, and because paper, chalkboards, etc. are limited to two dimensions, it's only reasonable to pretend in a simple model that the economy can only produce two goods. The two that are typically chosen are guns and butter because they represent food and defense, which are two main staples of any society. For a video on the production possibilites frontier, see here.
Now you get the "He's Got Guns And Butter On One Of His Guns" line too… 🙂