I've written about coordination failures a couple of times recently- see here and here. As such, I give you the following illustration, courtesy of xkcd: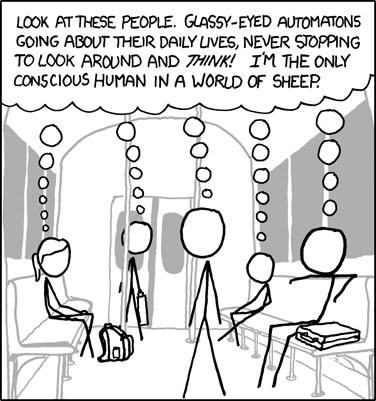 Baaaaaaaaaa…. (sheep noises) I wonder if these are lesbian sheep*…
* If you don't get the lesbian sheep reference, so a search in the right hand column for the term.