I feel like the following story should somehow fit under the category of incentives, but I'm not sure how exactly. I'll give it some thought. In the meantime:
When I was two and a half, I asked my mother if I could put a raisin up my nose. My mother, being an English teacher and not one to treat me like a little kid, chose that moment to introduce me to the difference between "can" and "may". As such, she replied with "Well, you CAN…but you MAY not." Obviously, I had raisins up my nose before she had finished her sentence, and her attempt at a lesson was rewarded with a trip to the hospital. (On another note, hi Mom! She tells me she reads my web site, but I suppose now we'll find out for sure. 🙂 )
The reason that I thought about this today is that I was perusing the latest on Jessica Hagy's "Indexed" site and came across the following, entitled "You may not, but you can.":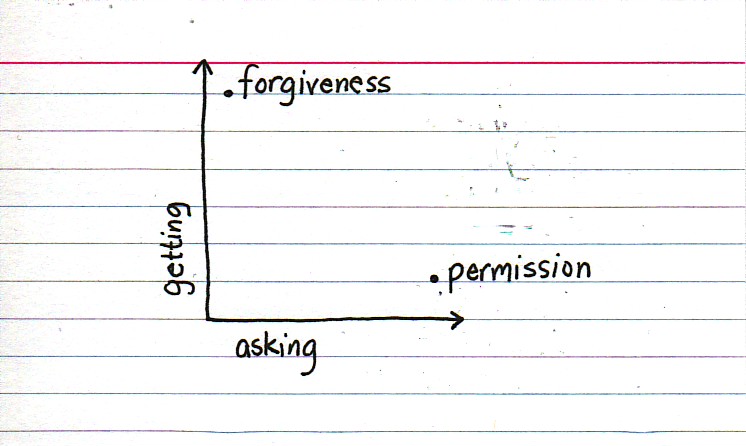 Hmmm…now that I think about it, I see how it is relevant to incentives. So I think my mother would have had a better outcome if she had ordered her rules in the way that Jessica did, with the "may not" coming first. The lesson then is to keep in mind that sometimes people act before they read or hear all of the rules, so it matters which rules you put out there first.